Solve the Challenges of Your IT Technology Stack
We staff, build, and deliver using the technologies your IT experts require or prefer.
---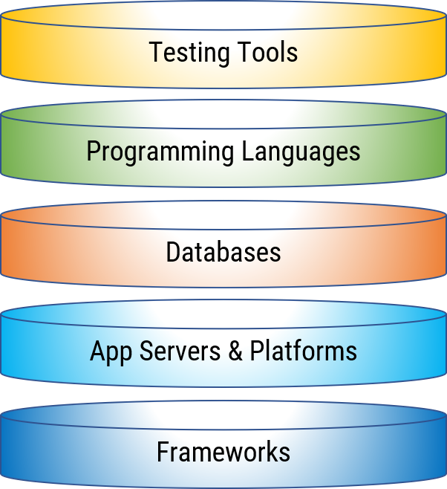 We have immediate access to over 200 software engineers and direct access to hundreds more. Thousands of person-years of experience.
Name a well-recognized software development product, tool, or process, and we almost certainly have engineers who can say, "Been there. Done that. You want to see the T-shirt?"
In the broadest sense: Microsoft, Linux Open Source, Salesforce, Android, iOS. And the things that go with them.
But on rare occasion we regretfully inform a client, "Sorry. We can find no one with experience using XYZ."
Do you wonder if we have expertise in your specific technology stack?
Tell us about it and get a concrete answer quickly