A sampling of our recent successes and how we do them
---
Showing who needs us to do work on what.
Forcivity

has its own highly qualified set of certified

Salesforce

professionals. They take on projects for their customers, architect them, do the work breakdown and project management. Forcivity assigns tasks to several Ewarenow team

App Builders

who carry them out and deliver the tested results to Forcivity.
A

DLH

customer wants a custom

Salesforce

app created to interact with its cloud application

via an API

. The customer has a skilled software development team that is not skilled at Salesforce work. The customer has defined the requirements and the API. Ewarenow is responsible for developing and delivering the complete Salesforce project.
A

civil engineering and surveying

customer has a

MySQL

database with detailed project information going back 30 years. The only person who knew how to get at it is long gone. So the workstation is a boat anchor. Ewarenow breaks into the workstation, obtains the MySQL database, refines it, and makes it accessible with Ewarenow Quick Query (EQQ®).
A

state government agency

that oversees attorneys has an app that Ewarenow has supported for many years. The agency is migrating to the

Abacus Next

cloud and wants the app to follow. Ewarenow reengineers it as a

Dot Net

web app with

SQL Server

and delivers it with a simple installer for an Abacus Next technician to use.
A

water testing laboratory

decides it is time to modernize the large, complex, primary business app built by Ewarenow nearly 20 years ago. Ewarenow has the total project responsibility. The new design is a best-in class

web application

with a

SQL Server

database and

robust security

. The SOW work breakdown below is used, and 90% of the acceptance testing is to make it behave much the same and – critically – generate and save the same data as its predecessor.
A

media company

has engaged the Ewarenow-Enclave team to provide complete development and support of their

internet portal

. This is a multi-year project.
A

manufacturing customer

that makes and sells machines used in the manufacture of

electronics industry

products needs to modernize its product line and replace the

obsolete embedded Windows XP

software with

Windows 10 UWP and IoT

technology. Some critical hardware components also need to be replaced with more modern and lower cost ones. The customer delegates the whole software project and much of the selection of replacement hardware components to the Ewarenow-Enclave team.
We have strong and effective processes. We respect and accommodate yours.
---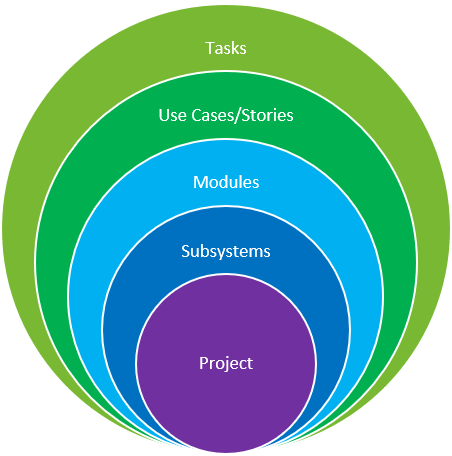 There are several ways Ewarenow and its partners  define and subdivide the work to be done to deliver custom or customized software. Here are two examples.
There also are several ways to assign the authority and responsibility at each level.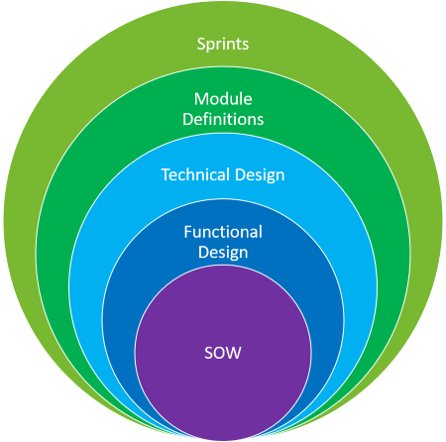 Be our next success story!
Let's get started today