SalesForce App Development That Connects the Dots, Objects and Properties
If you need Salesforce expertise and development talent you're in the right place.
---
Ewarenow has been optimizing Salesforce for our customers since 2014. Our experience includes working for Forcivity, the leader in Salesforce architecture, and for DLH, which focuses on startups with innovative ideas.
We have a sizable and growing cadre of certified Salesforce professionals.
Here are some of the things you can ask our Salesforce partners and us to do: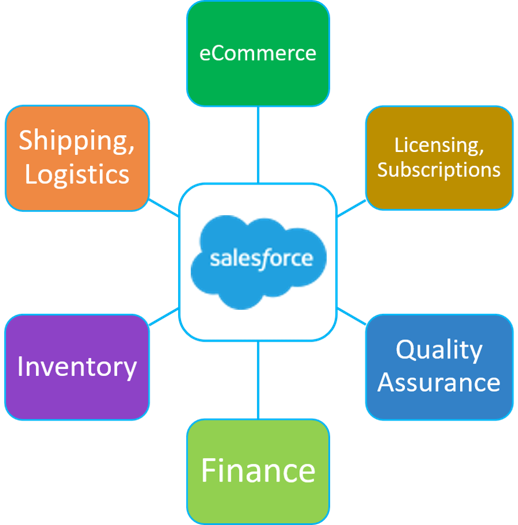 Add custom objects to our Salesforce account
Create a custom app on our Salesforce account
Integrate our salesforce account with another business app
Ensure synchronization and consistency among Salesforce and other apps
Build a custom interface between Salesforce and our cloud app. Deliver it to our customer
Build, submit, and support our custom app on the Salesforce AppExchange
Ensure consistency between closed Salesforce opportunities and our financial system
We have ideas, but need expertise to turn them to reality – starting with the architecture
We want to take advantage of Lightning
We need some Apex work done
Contact any of us to learn more about our Salesforce capabilities